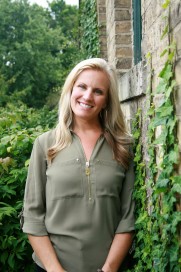 Licensed Psychologist
---
Practice Philosophy
Albert Einstein once said, "We cannot solve our problems with the same thinking we used when we created them." The human mind is beautifully complex with seemingly endless potential for creative problem solving. Yet, sometimes the mind becomes stuck in thought patterns that are unproductive or destructive. When asked about her approach to therapy, Dr. Swanson stated, "Seeking therapy is an act of vulnerability and courage because it means admitting something isn't right in my life and I need help. Often clients come to therapy because of distressing thoughts, feelings or behaviors that they want to change or eliminate. I have deep compassion and the utmost respect for my clients. My practice philosophy is based upon the belief that each client has unique strengths and untapped potential for positive change. However, making lasting changes can be a struggle, especially when the roots of a problem are buried. Providing a safe space for my clients to explore their concerns on a deeper level requires a collaborative relationship founded on mutual respect and trust. Ultimately, I am passionate about empowering my clients to change what needs to be changed by reinforcing their unique strengths and adopting new strategies that foster the improvements they desire.
Areas of Expertise
Jennifer enjoys working with children, adolescents and adults; offering individual and group therapy with an emphasis on cognitive-behavioral and dialectical behavior strategies. She also integrates experiential strategies, such as walking therapy, play therapy, psychodrama and other artistic forms of expression. Although Jennifer sees clients with a range of concerns, her treatment specialties include; mood and anxiety disorders, eating disorders, complicated weight management, attention deficit/hyperactivity disorder (ADHD) and obsessive-compulsive disorder. She also works with families experiencing separation and divorce. Jennifer believes that holistic assessment and treatment is essential to address the interplay of factors that influence well-being. Cognitive research strongly indicates that exercise strengthens the brain and is recommended as an important adjunct treatment for various mental health diagnoses. As a certified personal trainer, Jennifer can help clients develop an exercise and nutrition program that supports their therapeutic goals.
Education & Credentials
Bachelor's degree in psychology from the Carroll University in 1993
Master of Science degree in Educational Psychology from the University of Wisconsin-Milwaukee in 1997
Doctorate in Counseling Psychology from Argosy University Sarasota in 2016
Licensed professional counselor-2018
AFAA Certified Personal Trainer- 2016
Certified QPR suicide prevention trainer- 2016
Member of the American Psychological Association
Personal Interests
Jennifer enjoys cooking, kickboxing, tennis, hiking, downhill skiing, spending time on the water, listening to music and laughing with her two daughters. She is also very active at her church, sings in the contemporary choir and volunteers for a variety of mission outreach programs. Jennifer is also a volunteer suicide prevention trainer for Elmbrook School District and a DivorceCare leader at Calvary Lutheran Church in Brookfield, WI.
---
262-695-8857 EXT 07
262-695-8879