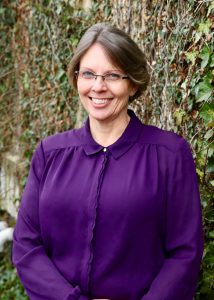 Licensed Professional Counselor, Registered Play Therapist
---
Practice Philosophy
It is an honor and a privilege for me to earn the trust of each Client (individual, couple or family) that I serve.   I focus on creating and accepting, trusting and encouraging relationship through which each Client can heal, grow and move forward in life healthier and happier.   My style is honest, straightforward and egalitarian.   In my experience, successful psychotherapy occurs when a Client feels safe, heard, and understood, when treatment is tailored to each Client's values, needs and preferences, and when everyone can "just be real".   Life can hurt, but therapy doesn't have to.
Areas of Expertise
Susan has provided psychotherapy for individuals of all ages, couples and families in the in-home and outpatient settings. She currently provides psychotherapy in the outpatient setting. Susan has experience providing psychotherapy in a wide range of intensive treatment areas including;
Child & Adolescent Therapy
Trauma, Multigenerational Trauma & PTSD
Child Abuse and Developmental Trauma
Attachment & Reactive Attachment Disorder
Couples Therapy
Family Systems Therapy
Parent-Child Relationships
Parenting Styles; Adaptive & Collaborative
Play Therapy & Theraplay Therapy
Personality Disorders
Serious Mental Illnesses
Comorbid & Complex Diagnoses
Education & Credentials:
Masters of Science in Educational Psychology – University of Wisconsin – Milwaukee
Emphasis: Community Counseling
Certification: Applied Gerontology, Trauma Counseling
Bachelors in Fine Arts – Northern Illinois University
Certifications:
Trauma Counseling
Play Therapy
Theraplay Therapy
Narrative Attachment Therapy
Specialist Credentialing:
Family Systems Therapy
Marriage, Family and Child Therapy
EMDR I, II, and Implicit Memory
Marschak Interaction Method
Board Certifications:
ACA American Counseling Association
APT Association for Play Therapy
ACAC Association for Child & Adolescent Counselors
IAMFC International Association of Marriage and Family Counselors
TTI The Theraplay Institute
WiAPT Wisconsin Association for Play Therapy
Personal Interests:
I am the proud parent of 2 grown children, and enjoy my family time with them.  I also enjoy cooking, photography, painting, gardening.
---
262-695-8857 EXT 08
262-695-8879
The emergency number for your provider can be obtained by following the instructions provided on their personal extension voice mail.