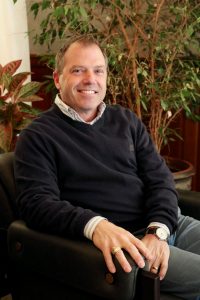 Licensed Professional Counselor
---
Practice Philosophy
It's hard for most people to ask for help from people they know and love, let alone talking to a complete stranger in an unfamiliar setting. I get that. But I am of the belief that there are two categories of people: those who could be helped by therapy and those who actually go out and try it. So, if you are stepping out, asking for help, and giving therapy a try – good for you for taking a risk.
My goal right off the bat is to listen carefully to what is going on and build and trust with my clients. Regardless of the issue at hand, I believe the most important and powerful tool is to have a trusted relationship in your corner.
I am also of the belief that each client has personal resources within them and outside of them in order to assist with whatever changes a person is wanting to make in their life; so, my goal is to help a person not only lean into those resources, but develop new ones as well.
Areas of Expertise
Tyler does counseling with teenagers and adults and works with individuals, couples, and families. His areas of interest and expertise include:
– Marriage therapy
– Parenting concerns with emphasis on Love and Logic Resources
– Counseling for pastors: having been a pastor for almost 25 years, he is well aware of the joys, pitfalls, relational tensions, and burnout potential for those in full-time vocational ministry
– Fertility and adoption issues: Tyler and his wife have experienced the loss of 4 children in utero and have also gained 3 children through the experience of foster care and adoption
– Spiritual concerns, doubts and questions. Having been a Christian pastor for 25 years, he enjoys thinking through and discussing spiritual matters with people and how the Gospel applies to our everyday life and problems. He will pray with clients upon request, and prays for his clients everyday.
– Men's issues around communication, emotional health/intelligence, pornography and other addictive or problematic sexual issues
– Grief and loss: Tyler's belief is that unresolved grief is the most common ailment in our society today. Being well acquainted with personal loss in his own life, Tyler works with couples and individuals on working through a healthy grief process toward healing
Education and Credentials
BA, Wheaton College, Wheaton, IL
MA, Trinity International University, Deerfield, IL
Enneagram Personality Profile training & certification with Dr. Jerome Wagner, IL
Board Certification
Licensed Professional Counselor
Organizations
Member – American Association of Christian Counselors
NBCC – National Board Certified Counselors
Family and Personal Interests
Tyler and his wife were married in 1996 and have 5 children, the youngest 3 were adopted though adoption agencies or foster care. He enjoys a variety of water sports, downhill skiing, reading, Tough Mudders, running, and doing projects around the house.
---
262-695-8857 EXT 05
262-695-8879
The emergency number for your provider can be obtained by following the instructions provided on their personal extension voice mail.