Licensed Professional Counselor, Marital Wellness Director
---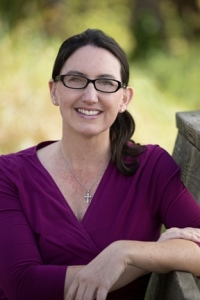 Practice Philosophy
"I believe that the development of a safe and honest therapeutic relationship is a key component of the counseling process.  As a helping professional, I strive to create an environment that includes active listening, empathy, creative ideas, and humor.  I emphasize responsiveness to your personal needs and reactions to your therapeutic experience. Overall, my job as a good therapist is to facilitate ways for you to build hope and empowerment in your life."
Areas of Expertise
Tammy's areas of expertise include grief and loss issues, mood and anxiety disorders, marital or post-divorce conflict, family relational and communication problems, young adult issues, trauma recovery, parenting training/empowerment, behavioral and academic problems in children and adolescents, career and employment issues. Tammy also has experience working with foster care children who have issues with attachment/adjustment.  She offers support to the foster parents who seek to provide a safe place for the child as well as the biological parent who needs support.
Education & Credentials
Illinois State University, MS Counseling Psychology
University of Wisconsin-Stevens Point, BA Psychology
Board Certification
Licensed Professional Counselor
Certified EMDR Provider Level 1
Family & Personal Interests
Tammy is married with four children. Her interests include various athletic activities and events, camping, reading, and spending time with family and friends.
EMDR: Eye Movement Desensitization and Reprocessing
EMDR Institute, Inc. www.emdr.com
EMDR Network www.emdrnetwork.org
The emergency number for your provider can be obtained by following the instructions provided on their personal extension voice mail.  Tammy's extension is 4.