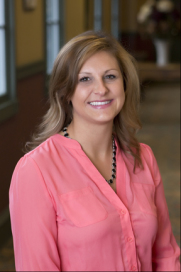 M.S., L.P.C., SAC-IT
Licensed Professional Counselor
---
Practice Philosophy
"I am a strong believer in HOPE both professionally and personally. The fact that you are checking out resources to guide you and/or your family in a more positive direction is a healthy and hopeful sign. Initially my approach in therapy includes teaching my clients new skills and how to use their strengths to reach their treatment goals. My commitment to my clients is to challenge them to grow in self-awareness so they can make positive choices in the direction their lives are headed. When working with me you can expect to learn, develop and implement tools to help you manage daily life stressors to crisis situations in a safe, nonjudgmental, and comfortable atmosphere. Eventually my goal is for my clients to no longer need my help as they now have direction, confidence and tools in their toolbox but they know they can still reach out to me, if needed."
Areas of Expertise
Beth has extensive training in evidence-based treatments, including Cognitive Behavioral Therapy (CBT), Dialectical Behavior Therapy (DBT), Functional Family Therapy (FFT), and Motivational Interviewing (MI). She has experience working across the lifespan with children, adolescents, adults and families. For over 10 years her clinical expertise has focused on a wide range of problems, including anxiety, depression, bipolar, eating disorders, impulse control disorders, behavioral problems, posttraumatic stress disorder, substance abuse, relationship problems, and daily stressors.
Beth also is offering an evidenced-based therapy called Dialectical Behavior Therapy (DBT). The ultimate goal of DBT is creating a life worth living by balancing empathy and warm acceptance (validation) with an unwavering focus on changing problem behavior (problem-solving). Through this balance, DBT aims to help change the behavioral, emotional, and thinking patterns associated with poor coping skills, while promoting the development of and reliance of the skills they will learn in this type of therapy.
Education & Credentials
Springfield University, M.S. Community Psychology
University of Wisconsin-Madison, B.S. Child and Family Studies (Emphasis: Children's Mental Health)
Board Certification
Licensed Professional Counselor
Certified Family Meditation
Family & Personal Interests
Family is everything to Beth as she and her husband have a blended family with 5 children. Her interests include being a spectator of whatever activity her children are in, yoga, spending time up north for a weekend get-away and reconnecting with family and friends.
---
262-695-8857 EXT 19
262-695-8879
The emergency number for your provider can be obtained by following the instructions provided on their personal extension voice mail.