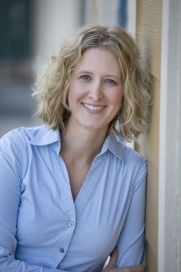 Psy.D
Clinical Psychologist
Assistant Clinical Director
---
Practice Philosophy
Clients are quickly put at ease by Kim's calm demeanor and gentle sense of humor. Kim is a professional and dedicated clinician who works with those who are age 16 and older. Clients can be seen individually or with their partner or family member. Kim's specialties include anxiety, anger management, stress management, and relationship difficulties. Each client identifies what his or her personal goals for therapy are. A plan for obtaining those goals is then developed. Kim is able to adjust the techniques used to best fit the person's motivation level, strengths, and personality style.
In therapy, individuals can learn relaxation skills, such as mindfulness techniques, deep breathing, progressive muscle relaxation, and guided imagery. They can also learn how to improve mood, have healthier relationships, and have a more positive attitude. She has worked in a variety of settings, including an inpatient psychiatric hospital, prison, probation office, mental health clinic, and non-profit agency.
Education and Credentials
Bachelor Degree from University of Wisconsin-Milwaukee
Master's and Doctorate Degrees from Wisconsin School of Professional Psychology
Licensed Psychologist since July 2009
Family and Personal Interests
Kim is married and the mother of three young children, including twins. She enjoys spending time with her family and friends, baking, sewing, organizing, and decorating.
---
262-695-8857 EXT 34
262-695-8879
The emergency number for your provider can be obtained by following the instructions provided on their personal extension voice mail.