SOUL FOOD: A Psychotherapeutic Approach to Weight Management
Dr. Beth Johnson is the creator of Soul Food.  Dr. Jennifer Swanson is also a specialist in eating disorder issues.  The treatment philosophy of eating issues is integrative and comprehensive at LFWC.
This group is for men and women who:
are at least 40 pounds overweight
have chronically struggled with food and weight management
who suffer with poor self-esteem and confidence issues as a result of how they view their body
have a dysfunctional relationship with food (e.g., binging, stress eating, eating to rebel against someone, eating past full, etc.)
have established a negative identity related to their weight
need support and accountability as they establish new emotional, behavioral, and thought patterns related to eating
require professional expertise to understand psychological issues related to obesity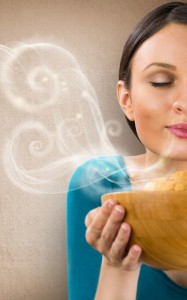 What this group is not:
a diet or weight loss group that focuses mainly on weight, calories, and food (though weight loss is an expected outcome)
an exercise program to lose weight (basic and gentle yoga techniques will be introduced to enhance connection to one's body, mind, and spirit and may result in improved muscle tone, physical fitness, and a desire to exercise)
What this group will do:
meet one time per week for 90 minutes for 8 weeks. The group will shift to the use of yoga in the next 8 weeks.
teach you the basic principles of mindfulness as it pertains to eating
exercise using the mindfulness techniques through practice eating with your group
assist you in becoming sensitive to your own hunger and satiation mechanisms
help you to build positive connections with eating and decrease eating in response to unwanted emotional triggers
help you understand your own relationship with food and begin to target emotional areas that have been addressed by unwanted eating patterns
teach breathing techniques that will help coach your body in pairing relaxation and positive emotions with eating
teach you to connect with your thoughts and feelings while eating
teach basic and gentle yoga techniques to promote connection to the total self
You will be required to:
keep all things shared in group confidential
take pictures, measurements, and weigh at the beginning and end of the group
take a beginning assessment to identify negative emotional patterns associated with overeating
participate in individual therapy concurrently with the group
attend all groups so as not to disrupt the learning process for self or others (unless approved by the group leader)
participate in behavior changes that are offered to each small, manageable goals that are sustainable
weigh yourself at the beginning of each Soul Food session and report only to yourself and group leaders
share with the group within your comfort level
encourage others and refrain from judging self in the group setting (e.g., I didn't do well this week!)
share healthy foods during practice eating sessions
create an account with My Pyramid's Super Tracker, utilizing it as a general food and exercise diary
purchase the book list found in your intake packet and Soul Food Workbook
purchase the YogaFit® video for weight loss
keep up with the homework and journals as prompted by the Soul Food Workbook
You may be encouraged to obtain a consultation with a nutritionist to personalize and target deficiencies in your nutrition.  Insurance may be billed for this treatment if a billable condition is identified by the group leader or individual therapist (e.g., Binge Eating Disorder, Eating Disorder NOS).

Soul Food Part I will be followed by the optional Soul Food Part II: Yoga for Weight Loss, implementing YogaFit®'s weight loss program.