A Note from the Director
Welcome to Lakefront Wellness Center!
As a lifelong athlete, it is a natural for for me to incorporate one of my greatest passions into my work! As a psychologist, I have accepted as my professional challenge to make any stigma associated with mental health and sport psychology an outdated concept, even in the conservative Midwest!
Taking care of your mental and emotional well-being should be as comfortable as any self-care routine. These types of services are for everybody, not just someone with a serious problem! And, for the athlete, strengthening and focusing the mind along with the body can make all the difference in performance.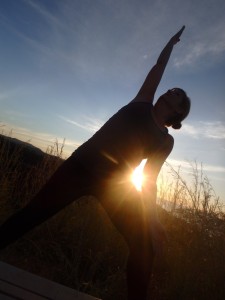 Our staff is selected based on their commitment to excellence and holistic treatment. Each of us who work at LFWC are committed to our own personal fitness program as well as making emotional and spiritual well-being not just something we talk about, but something we live!
Now, under one roof, athletes of all levels can find programs to restore energy, regain balance in an over-stressed world and improve their game. Lakefront Wellness Center is a leader in behavioral health, helping clients live a more abundant life since the year 2000. Let us help you experience the difference in your life.
Unleash Your Potential
Get your Mind in the Game!
At Lakefront Wellness Center, we help athletes reach their personal best. Whether a professional team, college athlete, competitive recreational athlete or a "weekend warrior", we work with a broad range of athletic skill level and sports to bolster performance results.
Our highly trained Sport Performance professionals deliver sport psychology solutions including:
Injury Rehabilitation
Goal Setting for Peak Performance
Relaxation and Energizing Techniques
Negotiating Pressures of Competition
Stress and Coping
Training Concentration and Attention Control
Team Motivation and Management
Anxiety Management
Distraction
Motivation
Relaxation
In addition, we offer a range of body wellness programs including private and group yoga sessions and nutritional counseling – all delivered with the unique needs of the athlete in mind.
And for those more challenging times in life, our staff of trained psychologists and certified counselors are there to help you and your family weather the storm and get back on track.
Sport Psychology
Take Advantage of the Most Powerful Weapon you Have – Your Mind!
Excellence in sport demands as much discipline and training of the mind as it does of the body. On the elite competitive level, those who excel are those who are the strongest mentally. Dr. Peder Piering can provide you with the mental strategies necessary to gain the competitive edge. With the theories, techniques and interventions of contemporary sport psychology, her will challenge you to do more than you would do on your own.
The Needs of Today's Athlete are Understood
In addition to years of formal education and specialized training in sport psychology, Dr. Piering also has an extensive background in athletics. He knows what it means to be an athlete. His experiences range from working with professional level and elite athletes, to those with recreational interest.
Qualifications:
United States Olympic Committee – Sport Psychology and Mental Training Registry
Certified Consultant – Association of Applied Sport Psychology, CC-AASP
National Register of Health Serives Providers in Psychology
Psychologist – STate of Wisconsin License
Licensed Provate Pilot – Airman Certified
Offering an Approach Rooted in the "Psychology of Excellence"
Dr. Piering helps athletes create and maintain an ideal psychological profile that will help unleash their physical abilities, and promote peak performance. He works with coaches and trainers to develop superior leadership skills necessary for a more positive influence, and a greater impact on their players and teams. He also assists parents in providing their children with an environment in which they can thrive. He welcomes anyone looking to use physical activity as a means toward personal growth and overall well-being. Read Dr. Piering's complete bio here.
Technology in Sport Psychology: Eye Movement Desensitization and Re-Processing (EMDR)
EMDR is a technique developed by a psychologist to treat issues related to trauma but this technique has been adapted by sport psychologists to remove dysfunctional thought patterns that may interfere with athletic performance.
EMDR is based on a theoretical information processing model which posits that symptoms arise when negative events are inadequately processed, and that they can be eradicated when the event is fully processed and its connections to thought, feelings, and behaviors are revealed. The use of EMDR allows for the emergence of new insights, changes in memories and the meanings of memories, and new associations.
Negative events for the athlete can include an injury, poor performance or something unexpected causing the individual to drop out of the event.
Negative events affecting the athlete may also be rooted in other life events, like fear of failure.
Symptoms as they apply tot he athlete may include excessive anxiety, negative thoughts about competing, feelings of inadequacy, practice performances exceeding competitive performances, etc.
How does EMDR work?
At Lakefront Wellness Center we conduct the bilateral stimulation of the brain by using a light board. After the complex interview is conducted, your sport psychologist will ask you to focus on a particular aspect of an event and you will follow the lights on the board with your eyes. This method allows the brain to make connections that promote a full experience with the issue that far surpasses talk therapy and visual imagery alone. The lights don't do the work, your brain does the work. The  light promotes the right conditions for the connections in the brain to be made.
"EMDR taps into the subconcious, It goes beyond just 'talking' about it…EMDR allows an athlete to experience it."
This is Not Psychoanalysis; This is Skill Building!