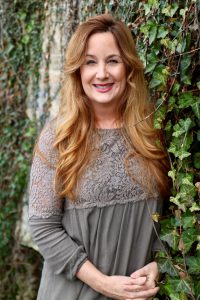 ---
Practice Philosophy
Dr. Johnson is the founder and director of Lakefront Wellness Center, S.C.  A prominent treatment philosophy from the clinic's inception is that of holistic treatment. Simply put, holistic treatment means that optimal care is delivered to an individual when mental health professionals are prepared to integrate and understand all relevant aspects of a person's functioning (i.e., body, mind, spirit, emotions, relationships and behavior).
When asked how she helps people change, Dr. Johnson, stated:
"Before change can be offered, I believe I investigate how each individual thinks about their problem and how they view the obstacles to their own fulfillment. I need to understand the power that is assigned to the obstacles and the beliefs that generate fear that gets in the way of change. Validation of feelings is a beginning place for building trust. I can begin to help when you trust that I 'get' you! My approach is a balance of using intuitive and clinical skills. I want to help you see underlying needs and motives and I steer away from solutions that just target symptoms only. In other words, I want to get at the real problem. Sometimes change requires offering a viewpoint that no one else can see unless they are committed to your relief."
Areas of Expertise
Dr. Johnson enjoys working with adults and provides individual, couples, family, and group therapy. Areas of experience and expertise include:
Mood and Anxiety Disorders
Weight Loss
Family and Marital Problems
Infidelity
Blended Family Issues
Perimenopause Changes
Survivors of Suicide
Trauma
Dissociative Disorders
Psychological Testing
Forensic Testing
High Profile Clients (e.g, executives, clergy, public figures)
Complex Cases
She enjoys public speaking and teaching about mental illness, such as depression, and providing information to the public that helps them overcome the stigma associated with mental illness. She believes that a person's spirituality is a powerful tool in helping people experience mental and emotional health.
Education and Credentials
Bachelor's degree in psychology from the University of Wisconsin-Milwaukee in 1989
Master of Science degree in clinical psychology from Marquette University in 1993
Doctorate in Clinical Psychology from The Wisconsin School of Professional Psychology in 1999
Licensed Psychologist since 2/2001
Specialist credentials in the areas of substance abuse, gero-psychology, group therapy, and forensic psychology.
Expert witness to Waukesha County
Member of the American Psychological Association and The National Register of Health Service Providers in Psychology.
Personal Information
Dr. Johnson enjoys athletics, the outdoors, painting, her horse, and traveling the world with her family.
EMDR: Eye Movement Desensitization and Reprocessing
EMDR Institute, Inc. www.emdr.com
EMDR Network www.emdrnetwork.org
---
262-695-8857 EXT 01
262-695-8879
The emergency number for your provider can be obtained by following the instructions provided on their personal extension voice mail.